Animals for Vacation BIble school Animals for VBS in GA,  Animals for VBS in Atlanta GA,  Petting Zoos for Church, VBS in Atlanta GA,  Georgia VBS,  Lifeway VBS.  Programs for VBS,  PandaMania programs,  Nazarath Programs,  Big Apple VBS program.  All God's creature programs,   Traveling Petting zoos for VBS in GA,   Mobile Petting zoo for church and Vacation Bible School in Georgia,  Nativities for VBS in georgia,   VBS themes for 2011,  lifeway VBS programs in Georgia,   Traveling Animal programs,  Zoo to you,  Mobiile animal programs for Church,   Christian Speaker for your church,   Christian programs for VBS and church,   Performers and acts for camps, church and VBS in Georgia,    VBS ideas in Atlanta,   VBS programs in Atlanta Georgia,   Atlanta Georgia programs for VBS and Church,  Group VBS programs,    GA programs for VBS,   Georgia,  GA VBS animals


Vacation Bible School Themes  

To learn more about any of the below themes simply click on the link to view, information, brochures from previous years.

Wildlife Wonders - ZOO TO YOU

(706) 348-7279   info@wildlifewonders.org

Serving GA and surrounding States

IT"S GAME DAY.  SKILLS OF THE ANIMAL KINGDOM.. STRENGTH OF THE BODY AND MIND!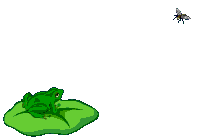 Sonrise:   Lets get up early and check out some of the  amazing animals God created that live in our National Parks.   Don't forget your binoculars as we search for animals from wolves, lynx, deer, hawks, skunks, snakes and more!  We'll learn about which National Park each animal calls home and how God provides for us the perfect home! 

Babylon.   Let's get Courageous together and experience animals found both inside the palace walls and roaming Babylon.   From lizards, snakes and maybe even a visit from a special cat friend!  We can learn to be Courageous just like Daniel and his animal friends! 

Jungle Jaunt:  Lets head to the Amazon Forest and learn to Praise Him, Trust Him and Follow Him.  The one true God!  Here you will discover some of God's amazing animals found in the Amazon forest from Crocodiles, monkeys, snakes, lizards and more.  Let's make your VBS come alive with real live animals and celebrate our One True God!

Colossal Coaster.    Lets take a look at the amazing characteristics that God has given animals to help us face our fears and learn to trust God!  From the amazing jumpers, flyers and predators.  God has given each animal characteristics to help them survive and face their biggest fears!.

Lots of themes or customize!:  

Let us help you get creative! 

Back Yard Bible Camp: Learn about God's Creation Right in your backyard!  

 Farm and Rodeo:  Petting Zoo's, Pony Rides and more,

 RainForest:  Learn about the animals from the rainforest!

Other Great Themes:   Let us help you get creative! 

 Cross Canyon Trail:  Petting Zoo's, Pony Rides and more,

 SunTreasure Island:  Learn about the animals from Islands!

 Our creative team would love to create the perfect stage show, assembly or small group presentation where students can get up close and personal with All God's Creatures and learn about how awesome and mighty our God 

Embark on a Cave Quest VBS Adventure That Will Light Their Way! Gear up for an over-the-top underground adventure! Ground kids in the rock-solid foundation of God's love, a love that takes us through life's dark times. 

Submerge Your Kids In God's Word! Take your kids on an adventure like no other, deep within the mysterious sea. As kids submerge themselves in God's Word, they will discover that Jesus didn't just see what's on the outside of people. He looked deep down on the inside. So grab your goggles, step into your flippers, and dive in to find truth below the surface!

We Believe Bible based lessons built with a message that engages and enriches kid for a lifetime is REAL fun.

A Realistic and contemporary theme is but a bridge for kids to connect to people and life from Bible times.

That's VBS with Purpose



New Vacation Bible School Themes!